Property Molise – Buy Your Italian Property!
---

The secret to find your ideal Italian property is to trust us!
Agricola Enterprise Real Estate Ltd which also own the brand name of Property Molise is an English company with the head office in Coventry (UK) and representative offices in Italy – Molise region. Agricola Enterprise Real Estate Ltd has been established to offer its clientele and investors properties which are in line with their budget, trustworthy and qualified.
The company is aimed mainly at foreign clients (but also to Italian ones) who are looking for a good investment and wish to buy an italian property in one of the greenest and unpolluted region in the South of Italy: Molise region.
We make a difference in the real estate field, our priority is to offer selected quality properties in all price ranges
We mainly deal with typical stone town houses and country houses situated in the most suggestive locations and villages with the lowest prices in Italy (prices as low as € 2,500). We have exclusive contracts on over 90% of our italian properties. This means that when you visit a property, you will know that it is available to purchase and that the vendor is only dealing with us not with other agencies.
If you find your ideal Italian property you can be sure of purchase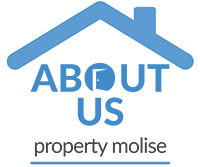 The company was created in 2009 and runned by the surveyor Christian Agricola (who is also a licensed real estate agent) with an expert and professional team of people who have a great experience in the Italian real estate market. Our English-speaking team will follow you through the whole process, explaining everything at each stage so you can feel confident that you are in safe hands. Our aim is to offer a comprehensive buying service while you are buying your Italian property.
We'll be with you from the beginning and will follow you, step by step, in the careful search for the property that best suits your needs. Accompany you on viewing trips, preparing all the required documents such as proposal, preliminary sale contracts, including assistance with obtaining your Italian tax code and opening an Italian Bank account. We'll be with you while signing the final deed in front of a notary, and if you are not able to come phisically, buy the property with valid power of attorney.
In addition, we can also advise and help you with accommodation, hiring a car and visiting the local attractions.
We help you with all your italian property needs while you are away
Our company provides advice and support after the purchase providing after-sales care and property management. We can recommend for you surveyors, architects engineers, contractors and anybody else that you may need to help you with the property restoration, obtaining permits and following the building authorization process as well as providing the project management.
With Agricola Enterprise Real Estate Ltd you can be assured that you will kept informed at every step of your project.
We garantee to our clients reliability, transparency and the complete fulfilment of their requirements.