You don't need to be rich to Buy a property in Molise region!


Have you ever heard about Molise?
Molise is a small region in the south of Italy. Molise is not a famous region, it is still off the tourist track but this doesn't mean that this area has nothing to offer to its visitors.  There are beautiful sanctuaries, churches, abbeys, castles, medieval villages and  wonderful archeological sites.
Molise: where the nature is wild and uncontaminated, the climate is mild and just in one hour it's possible to move from the sandy beaches of the Adriatic sea to the green mountains and clay hills.
Why should you buy a property in Molise?

Buy a house in Molise is an excellent investment: the region is in a perfect position (3 hours driving from Rome, 2 from Naples and the Amalfi Coast) and property prices are still low.
Just to give you an idea…
You can buy a stone town house for only 3.800Euros (approx $4.200 – £2693- http://bit.ly/1VpHZaZ) or small one-bed apartment for 6.500Euros ($7,188 – £4.607- http://bit.ly/1Ii8kE4) or a countryhouse with land for 18.000Euros ($19.900 – £12.758- http://bit.ly/1OuLKaB ).
Of course all those properties need a complete restoration.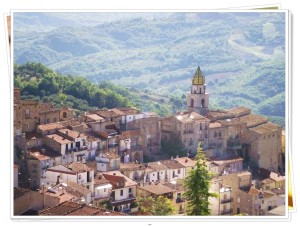 Even if Molise is still uncontaminated by the global market, the "second houses" market is growing up and actually is very lively (despite the worldwide real estate crisis). Many foreign buyers and investors are buying in this lovely area for many reasons. I've written down the five top reasons why people should buy a property in Molise:
THE COST OF LIVING IS RELATIVELY LOW Molisan people live in small villages with a monthly wage of 800-900 euros;
HOSPITALITY Molisan people are very welcoming and happy to meet new people. You will feel part of a big family!
MOLISE IS AWAY FROM TOURISTS you won't find a multi-races population, the few "foreign" families are well integrated with the local inhabitants
THE POSSIBILITY OF LIVING THE REAL ITALY WHERE PEOPLE STILL KEEP THE ORIGINAL TRADITIONS each place holds the authentic flavour of its history, pleople still celebrate ancient rites which have been repeated with every passing season, the ancient trades are handed down from father to son. In these villages there are craftsmen who have remained untouched by industralization and are still producing uniquely and precious objects
BREATH-TAKING SCENARIES, QUIET AND PEACEFUL VILLAGES the region is characterised by different types of mountain ranges and with its great variety of climate, it lends itself to many diffrent sports-trekking, horse-riding,cycling, canoeing, skiing and climbing.

Living in this small slice of Italy can be easy and healthy.

Molise could be a very safe place to buy your second home in Italy!