Lucito and our agricultural museum

Lucito is a small village of 680 inhabitants in the province of Campobasso. Lucito host one of the biggest italian museum about the agricultural sector with a wide collection of approximately 700 utensils and tools.
All the finds have been restored by a local archeologist, each find has its own data sheet containing the measurements, a short description, the origin and an approx date of construction.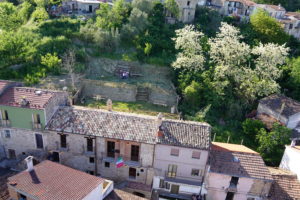 The museum is a restored town house that avails of three levels, it was originally two separated houses but during the restoration process it was possible to connect the two houses even if the ceilings were not the same height.
Museum in Lucito
It was restored two years ago with good materials and handcraft wooden windows and doors. All the original features have been kept (where possible) such as the old oak beams in the basement floor, the exposed stone structure, original raili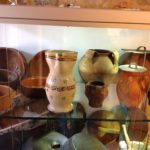 ng of the balconies and the staircases.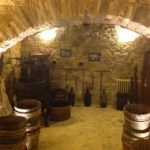 The first floor contains, in the first room all the utensils used in the kitchen (pots, terracotta containers, shovels for pizza). The second room hosts different utensils from an old coffee machine, old stone pestle, the first 3D glasses with slides and big terracotta containers.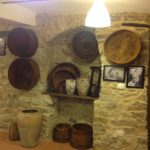 On the second floor there two rooms, the first room has a big wooden loom, an old cradle and many different hoes, the second room is currently used as a conference room.
From the first room is possible to access the large private garden in the back of the museum. It's 300 sqm and has a small stage used during summertime for live shows.
Unfortunately the museum is not accessible by disabled people because of the many steps to access the different rooms.
The goal of our museum is to keep and preserve the history of our ancestors. It's important not only for us but for the next generations who will have the possibility to learn more about the life of the past centuries.
All the tools and utensils will become in the next 15-20 years rare and a museum is the best way to keep them alive and at the disposal of all the community who like the history of its roots.
Lucito has other museums and it would be a nice and pleasant stopover in your next journey in Molise!
We look forward to meet you in our museum!