The best restaurants in Molise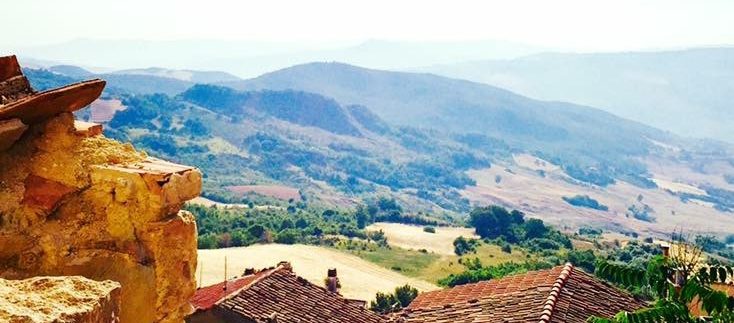 Restaurants in Molise.
Travelling to Molise? Here is the list of the best places to eat in Molise.
If you are traveling to Italy and are planning to visit Molise region, this is your must see list of the best restaurants in the region if you intend to eat well.
As a typical italian girl, I love to eat good local and genuine food. I've travelled all around the region and I've found many restaurants that, in my opinion, are the best if you want to test something absolutely delicious!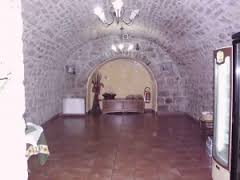 Agriturismo Le Ginestre in Castelbottaccio (CB): a lovely and tiny stone structure in the countryside with breathtaking views of the mountains and valley. The restaurant is a family conduction, all the dishes are prepared with their own products or (if they don't have) they buy foods by local farmers. They have an old pizza oven in a corner of the room and you can enjoy, while eating, to see how they make pizza. I can recommend this restaurant for its pizza and antipasti (starters). The starter is a whole meal, it comprises lots of different salami and cheese (homemade), typical fried dough, pickled zucchini and eggplants, fried peppers and pig meat…delicious!!!
Pizza is fantastic, cooked in a traditional wood fired oven, the dough is soft and not too thick. My favorite pizza is Capricciosa.
How to contact them:
Address: Contrada Cavate (Località S. Giusta)
86030 Castelbottaccio (CB)
Tel: +39 392 7324233
Closed on Monday
---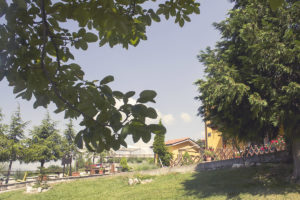 Masseria Monte Pizzi Dimora Rurale in Carovilli (IS): old masseria restored and enlarged to host a very nice restaurant and 4 bedrooms. Set on a top of a hill in the countryside of Carovilli only 5 mins driving from the village is the ideal location for relaxing holidays. Also this masseria is a family conduction, all their dishes are prepared with genuine food and traditional recipes.
I went there with my family in August (Ferragosto) and we ate so much! Starting from the antipasto full of salami, cheeses and different rolls. Some delicious ravioli filled with fresh cheese (ricotta) and walnuts and a superb grilled meat cooked in the external barbecue.
Address: via Vaglie, 40
86083 – Carovilli (IS)
Tel.: +39 333 3519849
Tel.: +39 338 5684991
Email: info@masseriamontepizzi.it
website: www.masseriamontepizzi.it
---
The best restaurants in Molise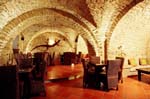 Perbacco in Sant'Angelo Limosano (CB): a restored part of a noble palazzo on the top of a hill at approx 900 meters above the sea level. From the small square near the restaurant you can enjoy a breathtaking views that ends until the sea line. The restaurant has been well restored with beautiful vaulted ceilings with exposed stones and soft lighting that create a romantic atmosphere. Their best dish is the starter which includes buffalo mozzarella, a selection of excellent local cheeses, cured meats like boar mortadella and Tuscan "lardo".  Also the first courses are delicious, my favorite ones are ruffle omelette and aubergine parmigiana. Perbacco offers also a wide selection of wines, with approximately 50 labels from all over Italy. They have 8 ensuite bedrooms with all comforts and a small wellness center.
How to contact them:
Address: Via Municipio, 1/A – 86020 S. Angelo Limosano (CB) –
mobile: 340.534.5128 – 347.500.0959
e-mail: info@xbacco.net
website: www.xbacco.net
Closed on Monday- Tuesday and Wednesday
---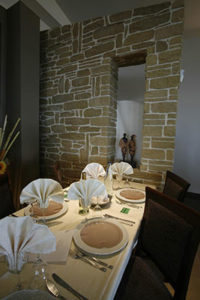 La passeggiata in Civitacampomarano (CB):  a lovely family restaurant with two large rooms, used also for different ceremonies such as weddings, birthday parties, baptism, but known for their simple and tasty dishes. Mamma Maria Lucia, a dynamic 70 years old lady,  is always cooking simple and genuine products in the traditional way. The starter is always different with the exception of the salami (hand-made), Maria Lucia loves to add seasonal vegetables, fried meat, legumes and different kind of bruschetta. My favorite first course is Cavatelli with Ragù or Pappardelle with Porcini's mushrooms. Usually when you ask for a coffee they will bring you a plate of biscuits (even if you didn't order them!) The dishes are enormous you can't stand up without feeling like a big balloon ready to  burst!
A complete menu of meat (antipasto, pappardelle with porcini's mushrooms and grilled meat with salad) costs 25€ – inclusive of beverage, a complete menu of fish is 35 €!
How to contact them:
Address: C.da Crocella – Civitacampomarano – (CB)
Tel: +39  (0)874.748306
Mobile: 328.7321424
website: www.ristorante-lapasseggiata.it
e-mail: info@ristorante-lapasseggiata.it
Closed on Monday
---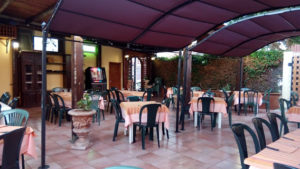 Pizzeria ZIFI in Guardialfiera (CB): also this one is a family restaurant maybe the first restaurant in the village. Located in the outskirts of the village it has a large portico where you can enjoy your lunch/dinner during summer time.
The make both hot dishes of meat and fish and pizza (only in the evening). All the salami you eat in the antipasto are handmade by themselves as well as the pickled vegetables. One of the most famous course is pappardelle with porcini's mushrooms, and cavatelli with wild pig. They have usually a delicious buffalo mozzarella and tasty cheeses. Pizza is fantastic too: I usually eat a "simple" diavola (tomato-mozzarella-hot salami) with the addiction of black truffle and bacon! You can't miss this one!
How to contact them:
Address: Via Insorti D'Ungheria, 7
86030 Guardialfiera (CB)
E-mail: info@ristorantezifi.it
Tel: +39 (0)874.840003
website: www.ristorantezifi.it
Closed on Tuesday
---
These are only few of the good restaurants you can find in the region, please feel free to write me or comment here below to recommend a restaurant you've tried and found absolutely delicious!