How to purchase a house in Italy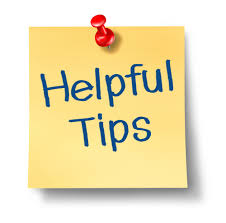 Buying a house is for sure a big investment, so it's important to get it right. Before you buy your next home in Italy, there are few things you should consider before you start to look at properties.  Your decision must be as safe as possible!
1. SET YOUR BUDGET: you need to determine how much you can pay for buying a house. This will help you when visiting properties and will help your agent too. You won't loose time visiting properties that you can't afford!
2. FIND AN AGENT: a licensed agent is always a good choice. The agent has a lot of expertise that you probably don't have. He is familiar with the local market, with bureaucracy, regulations and knows the most about how to negotiate prices with local owners. You will be asked to pay a commission, but viewings, negotiation will be hassle free! If you are a foreign buyer, find an agent is a "must do"!
3. FIND A HOUSE: write down a list of all the characteristics you'd love to have for your ideal property starting from the most important characteristics until the less important one. This list will help you in having a specific idea before starting to browse internet. Also, communicate this list to your agent, he can help you finding the right properties for you.
Purchasing house in Italy
4. SCHEDULE A PROPERTY VIEWING: whatever you have purchased 3 houses or you're going to buy your first home, a property inspection is highly recommended. You can have a clearer idea about the area, the village, about the future neighbours, you can create a plan of future expenses to replace or upgrade utility systems, roofing, windows etc and of course you can feel if that place is right for you!
5. START A NEGOTIATION: when you've found your dream home, make an offer is the first step to start the negotiation. When the price is agreed (the seller could accept the price you've offered or can rise it up) you will be asked to sign a preliminary sale contract (compromesso), a binding contract between the buyer (you!) and the seller that will contain all your personal details, the indication of the location of the property, identification in the national register of lands and buildings (Catasto), the sale's price, the identication of the deposit paid while signing the compromesso and the balance to be paid at the time of the final deed, the date of the final deed to be signed in front of the notary.
Please note that the above suggestion on how to purchase a real estate in Italy are only guidelines not legal advice.