Here is the list of the cheapest houses you could buy in Italy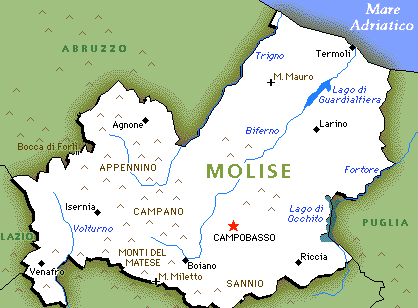 You know, buying a house in Italy could be very expensive and you might be afraid of such a big step. Maybe you don't know that there is a small piece of Italy called Molise where houses prices are still low.
Molise is situated in an interesting geographical position, half way between the center and the south of Italy and it extends from the sea to the mountains.It's a small secret box of hidden beauties to be discovered. Even if it's away from the touristic tracks, the house market is lively and it continues to grow.
Houses to buy in Italy
You could buy a small one bedroom apartment for only 7,000euros (7,851 USD – 5,172 GBP see more here); or a three bed town house with garden for only 29,500Euros ( 33,087 USD- 21,797 GBP read more here); a large newly built villa for 165,000 Euros (185,067 USD – 121,917 GBP find out more here); or finally a country house with 2,5 hectares of land for only 18,000 Euros ( 20,189 USD – 13,300 GBP click here for details).
Don't loose your time! Don't miss this big opportunity of buying one of this really really bargain properties!
Drop us a line at molise@agricolaenterprise.it or call us on +39 348 8525680
We are waiting for you!