Why I love being a real estate agent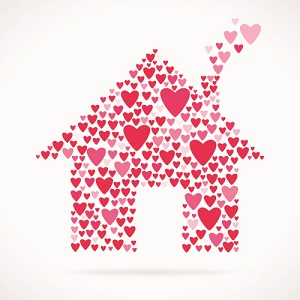 Buying or selling a home is an emotional experience. The job of a real estate agent is to counsel his/her clients and guide them in the right direction. There's nothing more rewarding than helping someone find the home they've always dreamed about! You're responsible for the biggest transaction of someone's life, and you're being trusted with someone's life savings. Your clients can rely on you to be their trusted advisor because you're the expert, you make a huge impact on their life.
I love being a real estate agent for many reasons.
1. Every day you meet and get in touch with new people, everyone has a story that can teach me something and I learn how to work and rely with different personalities.
2. Creativity: every day I have to create something: new brochures, new descriptions, write new posts in my blog, choose pictures to post on social networks.
3. Competition: Every day there is something to learn, I need to be different and stand out from other real estate agents if I want to go on! Competition is good to improve myself and do my job better.
4. I have the freedom of time and movement. I'm not chained to a desk all day and there's no time card to punch. I can run my business as I like, I'm my own brand, so I'm free to be me.
5. I love houses! There is nothing prettier than an old abandoned stone house that is waiting for a new owner who will give it a second life! Old houses are plenty of stories, and it's beautiful if you can concur in their redemption! It would be a pity to see those houses falling down and "die".
6. It makes me happy to know that my skills, experience and my job can help a family find a place to call home for the rest of their lives. I'm glad to be a trusted person for someone who is making the most important purchase of his life, to be his counselor and guide him to the right direction.
Being a real estate agent is not only a job it's a way to help people to make their dream come true!